No-click searches? No problem. Here's how to get your share of targeted traffic.
The more you love Google as a consumer, the less you may end up loving it as a business person. It seems every day Google rolls out a new facet to its SERP page, to make it easier to find your answer right on the page, without having to click through to a website. While this can be a boon to a person who wants to find a restaurant, airplane flight, movie, nearby plumber or a recipe (plus hundreds of other answers), it can be a real downer for companies trying to get some click through from Google to their website.
Here's the real kicker: Many mobile searches are no-click through. With Google being mobile first today, your chances of getting a click to your site from mobile Google are relatively low.
People Want Answers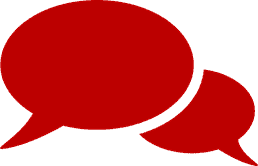 Notice how we called the search results 'answers.' That's because that's what they are: that's what people perceive them to be, and that's what Google wants to provide. People are searching differently today than they did just a few years ago. They use longer key phrases. They ask questions of Google (and Alexa, and Siri and other assistants). So how can you possibly break through the 'Google-approved' list of answers and get your website into the top of the list, or at least, prominent on the first page of search results (answers)?
In all honesty, it will be difficult. And it depends on what industry you're competing in. The good news is that while it takes time to build your website and content archives around unique and compelling answers to people's questions, you can in the meantime grab lots of traffic from non-Google sources.
Let's look at four proven sources that can connect you to your audience and deliver clicks that have purchase intent behind them. You'll like how you get a lot of control over these strategies, and they'll do double duty for you: they can also help you rank higher in Google organic search!
4 Zero-Click Search Workarounds
1) Email marketing: Don't laugh! Did you know that email is still one of the best converting online marketing channels? Cultivate this channel and you'll not only build sales, you'll do better than that – you'll build relationships that can pay off for years.
As you build relationships that lead to loyalty, you'll learn how to customize emails for segments of your audience. The level of control you have over email marketing is multi-faceted: you can segment and time the messages, set up links with special tracking parameters, include images, video, audio and link it all to your social media accounts. These are just a few ideas. Starting with an opt-in list, you can continue to grow your audience and create lasting customer connections. Your email platform will then become the repository of a great deal of rich data that you can mine for future email campaigns, and for customer research, which can be applied throughout your digital marketing.
2) Social media: Creating content today requires sophisticated tools and strategies to help you clear the 'no click hurdle.' Here are keywords that generate a preponderance of no-click searches:
definition
cost
review
recipe
Here's how to win at this: Create content infused with the intention of these words (find synonyms), then share your content on social media to give it wider exposure. Find a full list of zero-click generating keywords here from Search Engine Journal.
With social you can control how your content is viewed. Selecting an appropriate image or video to accompany the link to your web page can make the difference between a click and no click. Generic, stock photography doesn't motivate people. Try to find (or take) unique photos (uncopyrighted) that entice people to click through to learn more.
Bonus: With your social accounts you can also ask for newsletter signups; and by doing so, help grow your email list.
3) Video marketing: There are a number of ways you can go with this: some companies like to get professional videos created; others shoot amateur videos, and still others go for a mix of the two (an excellent approach, which lets the human side of your company shine through). What really matters here is the distribution. For example, Engine-ius Marketing offers access to networks on which we can promote your videos, allowing them to be seen by a much larger audience.
As with email, you'll accumulate user data when you use a video distribution platform. This data can be invaluable – you'll of course want to study the whole interaction process; from views to clicks. Your tool's statistics section will let you dig into the data so you can create even more highly relevant videos in the future.
Tip: So many people forget to put a call to action at the end of their videos. You can also sprinkle a few calls to action throughout.
4) Podcasts: Their popularity has skyrocketed in recent years, and continues to grow. Podcasts fit into our busy lives – you can listen while you make dinner, on the way to work, or while out mowing the lawn. Podcasts are personalized, too: you can pick one on about any topic, and you can start it and stop it whenever you want.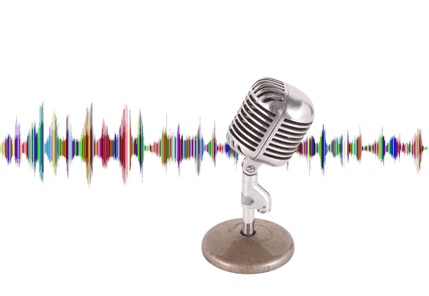 MNYK Studios offers an interesting take on why they think podcasts are so popular now:
"Podcasts require focus to catch every detail, preparation to sit through several hilariously irrelevant sponsor messages, imagination to spin the words into mental imagery, and patience to wait for the next episode to come out next week."
The upshot is that podcast audiences are engaged audiences. Engaged people are the ones you want to market to. You can go about this in multiple ways: you can create your own podcast, or you can advertise on a podcast. You could actually do both; if you wanted to. The point is that podcasts let you connect with a very specific audience. Keep podcasts in mind when you're looking for a traffic driver to your site, too, as they can be promoted on social media and email marketing channels.
No-Click Searches – No Problem!
All of these tips can help you get found in Google's Featured Snippets, and that's one goal. The most important goal is to make connections with people and show them that your answer to their problem is the one they want. To accomplish that, you don't always need Google; although you can use Google as part of your strategy.
Ready to take on no-click search challenges? Sure, you are, with help from SEO Outsourcing. Contact us today [800-781-3074 strategy@seo-outsourcing.com] to get started!