Guest Posting & Blogger Outreach Services
Guest posting (or guest blogging) and outreach, is writing content optimized for SEO, with strategic in-content links, and posting it on other relevant blogs. There are many benefits from guest posting; most notably, the building of brand awareness, industry authority, site traffic, and quality backlinks. 
Our Guest Posting Benefits
Premium White Hat Backlinks
Our guest posting is a premium service as it results in some of the highest quality backlinks you can get. Many guest posting services will offer you the ability to achieve increased traffic OR high-authority domain links and leave the entire strategy up to you to figure out on your own. We believe these are not mutually exclusive, and we implement a balanced strategy that aims to both increase your brand awareness/ site traffic while also obtaining these links from high authority domains. We only guest post on sites with a Domain Authority score at 20 or above, as a minimum. Depending on specific goals, we can tailor the strategy to bring you the most relevant links. 
Industry Niche Guest Posts
Any site that accepts guest posts will expect high-quality content relevant for their target audience or they will not put it on their site. Additionally, you will have the best return on guest posts placed on relevant industry or niche blogs.
Over the years we have developed relationships with many webmasters of sites across various industry niches, making our proposal process faster. Beyond evaluating our network's relevancy, we will conduct competitive and specific niche research for your brand to identify blogs where guest posting will achieve your goals. Discovery of these specific blogs can be time consuming, but we evaluate what the return could be from multiple angles, from the blogs' domain authority, to brand awareness and site traffic. To ensure top quality, we never guest post on sites below a domain authority of 30.
Our highly-skilled writing team will develop this high-quality content for each blog according to their specific standards, position your brand as an authority in its respective industry, and collaborate with our SEO strategists to build strategic in-content links back to your site.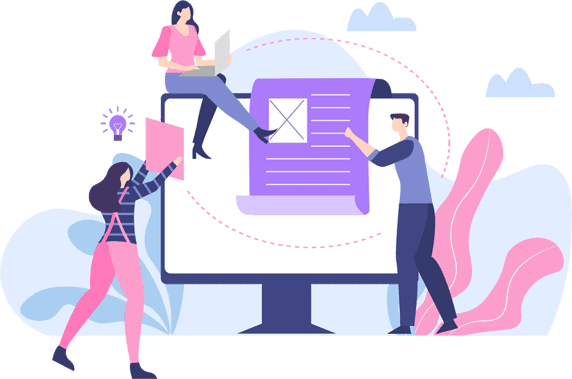 Guest Posts For Any Industry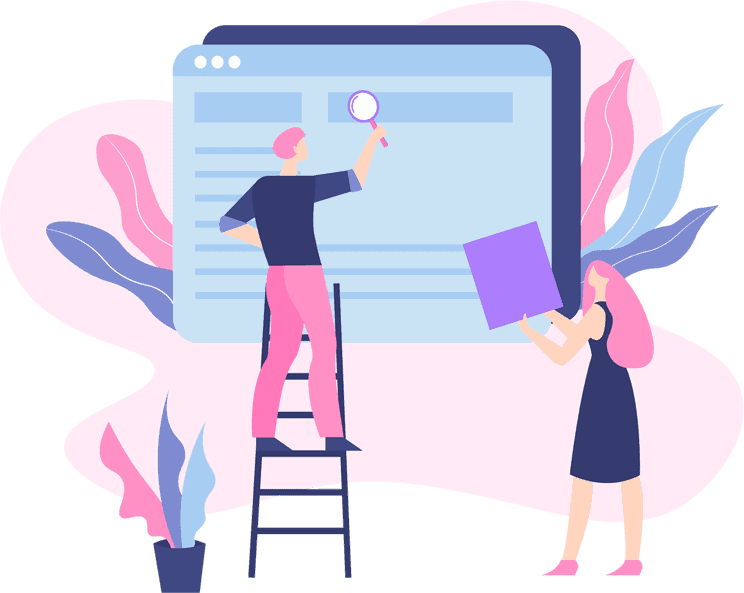 Guest Posts Optimized For Search
Despite what other agencies will tell you, all high-quality content should be optimized for SEO – that includes guest posts. If you are following SEO best practices, your content should always satisfy its reader and optimizing that content should not change that. If anything, your SEO optimized content should further satisfy the user.
Optimizing your guest posts will prove to the blog that you have done your research to answer questions users are asking and provide information they are searching for. Optimizing the content will also help ensure the content ranks well on the blog, improving your results and making the blog happy. 
Our team optimizes all content we produce for its channel it will be used and according to our conducted research.
Balanced Guest Posting Strategy
At SEO Outsourcing, we approach guest posting and blogger outreach with a balanced strategy. We do not sacrifice domain authority for site traffic. We develop an overarching strategy that will meet a variety of business goals at once while having the ability to tailor to specific goals and scale you efforts.
Through research we identify blogs that cater to your specific niches helping you position your brand as an authority in the industry, industry blogs with engaged readership that will increase brand awareness and drive traffic back to your site, and blogs that have high domain authority to develop a deeper backlink profile. These are not mutually exclusive, and in many cases there are blogs that check all of these boxes. There are some blogs that will have higher domain authority and may be less specific, and other blogs that will be highly targeted but may have a lower domain authority. However, because of that is why we will determine a plan with you to encompass a balanced guest post strategy, to meet all your specific needs.
We will never force you to exclusively select site traffic increases or domain authority for a guest posting strategy and to ensure all around quality, we do not guest post on sites with a domain authority below 30.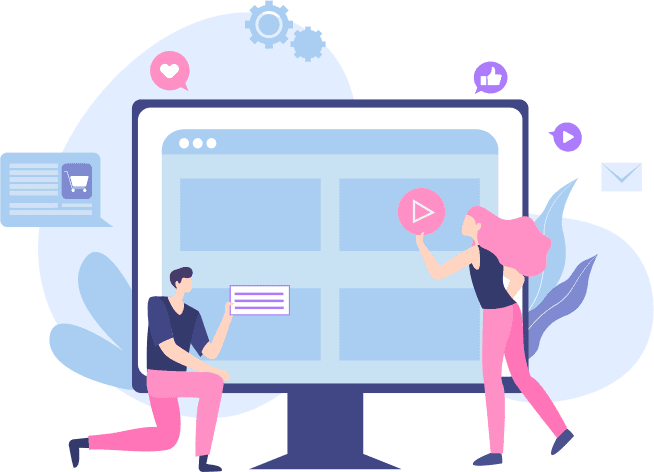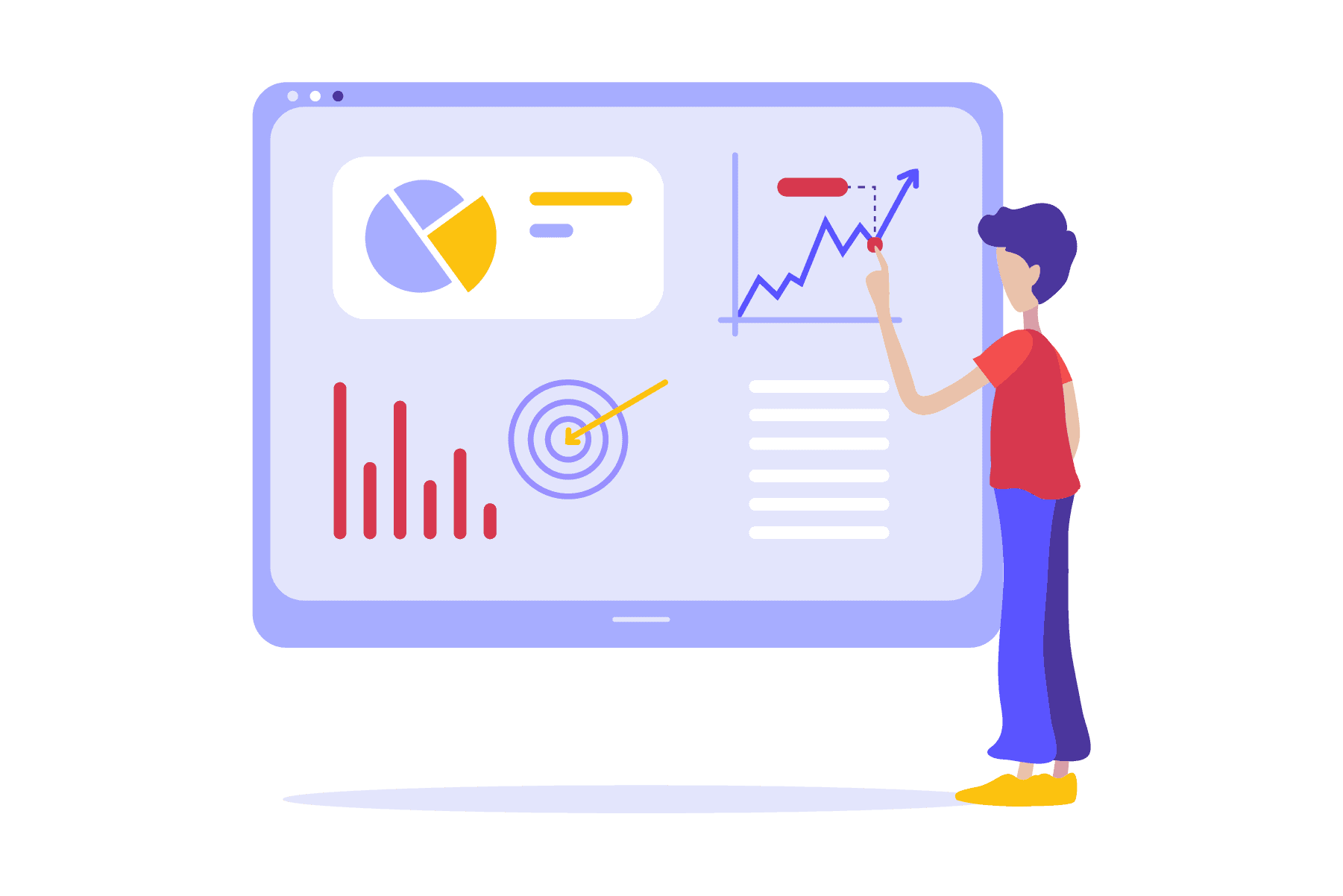 Scale Your Blogger Outreach
Guest posts and blogger outreach can be extremely time consuming from identifying blogs, sending proposals, and developing content.
With our highly-skilled writing team and SEO consultants, we will identify the greatest guest posting opportunities for your brand and develop high-quality SEO content in the background so you can manage other priorities. 
We handle the process from beginning to end, making it seamless for you. We provide full transparency and involve you how you want.
Working with our team, you can infinitely scale your guest posting and blogger outreach efforts to achieve your goals!

Highly skilled content writing team to produce content for each blog's guidelines.

Balanced strategy to increase brand awareness, site traffic, and gain high-value backlinks.

Expert SEOs to evaluate the competitive landscape and indentify unique opportunities.

Gain links from sites with a domain authority of a 30 or higher.

Guest posts on specific niche blogs to position your brand as an authority.

Infinitely scale a typically time-sucking tactic, while focusing on other work.
Let's Discuss What A Guest Posting Strategy Could Look Like For You!
One-Off Guest Posts
Order guests posts on a one-time basis, selecting what DA and word count you are looking for. Our average turnaround time is 30 days.
Select Your Anchor Text & URLs
DFY Managed Guest Posts
In this service, we'll develop and implement a cusotm guest posting strategy based on your budget and required amount of links. This service can allow you to be completely hands-off.
Packages of 2-4, 5-8, or 9-16 links

Select Your Anchor Text & URLs
Monthly Guest Posts
Order guests posts on a recurring monthly basis, selecting what DA and word count you are looking for. Our average turnaround time is 30 days.
Select Your Anchor Text & URLs
Frequently Asked Questions
How does your Guest Posting service work?
Our guest posting service allows you to be truly hands-off. From initial competitive analysis to linking strategy to outreach and to content development, we have you covered.


We are a full-service SEO provider, depending on your custom monthly SEO package, we provide you with a full range of SEO services, with Guest Posts included.
What DA do you offer for Guest Posts?
We guarantee DA 20+ as a minimum for all of our guest posts. However, we can get guest posts in DA 90+.
Our SEO services are custom to you, we will determine the best link building strategy for your brand with you.
Are your Guest Posts safe?
Google is against all forms of linkbuilding. However, recently Google has taken a stance of not penalizing links as heavily unless they are blatantly spam. More risky linkbuilding tactics would be through measures that are down right unethical or PBNs with footprints.




With that understanding, we still go through great lengths with proprietary processes and procedures to ensure high-quality, relevant links, built in an authentic manner and at an appropriate velocity.


Our guest post links not only pass on authority and relevancy but often improve brand awareness by getting in front of real traffic who would be interested in your brand. Our linkbuilding strategies often not only improve rankings but directly build referral traffic to your site.
Can I just purchase Guest Posts from you?
Yes. The majority of our service comes from managed SEO campaigns, this is the only way we can ensure an effective and well-rounded SEO strategy. However, we can fulfill one-off orders or go on a monthly guest posting only plan. Please get in touch with us regarding your requirements.
What will the content be about?
The content will be designed to be educational, informative or entertaining in nature.
For guest posts, the content will not be promotional for you brand. The link to you will be framed as a resource or reference. This type of content is more natural and is widely accepted by publishers, as the content needs to be valuable to their audience.
How many words are the Guest Posts?
This is usually dependent on the publisher site's requirements. However, guest posts are almost always at least 500 words. Depending on the content topic and your particular needs the guest posts can be up to several thousand words long. Our SEO strategy will determine what is necessary, cost-efficient, and most effective to help you get results.
What guarantees do you offer?
We guarantee DA 20 for our guest posts as a minimum. However, we provide a custom solution based on your monthly SEO package and may arrange a custom guarantee for you.
Is this a white label service?
Our guest posting can absolutely be used white label. We partner with several agencies to provide their clients cutting-edge SEO solutions from A to Z.


We also offer special pricing for agencies, so get in touch with us today about your clients' SEO needs.
Do I get to approve of the site or content before the guest post is placed?
No. We don't allow approvals of the site, as showing them beforehand would eliminate the integrity in our service. Approving the site or content is not necessary, for many reasons:
The content is not positioned to be authored by you/ your brand, so it is not necessarily your voice or opinion. This is equivalent of anyone deciding to write about something online and ultimately linking to your site (we put a lot more thought into the anchor strategy and contextual placement). The content will never position your brand in a bad light.
The site where the content is posted will meet our agreed upon guarantees, or a minimum of DA 20. Approval is not needed, as any site could post about whatever they want and they do not need your approval to link to you.
In publisher requests and conversations, eliminating approval processes allows  us to move quickly and get your link live.
If you absolutely require approval before posting, get in touch with us for a custom solution.
Do you offer bulk link discounts?
With our DFY managed monthly plan solution, or are a full-service SEO customer you reap the benefits of discounted links. Additionally, if you are an agency or SEO consultant, we do provide special agency pricing.
Are the guest post links nofollow or dofollow?
The links are mostly dofollow, however this is ultimately up to the publisher, so some may be nofollow.
Google still considers nofollow links for passing page rank and authority.
A natural and well balanced link profile would contain a mix of nofollow and dofollow links. In our linkbuilding strategy we will build a healthy amount of both to ensure an effective backlink profile.
Our guest posts will never be ugc or sponsored.