"Niche edits", "curated links", or "contextual links" are links that are placed within the copy, or context, of pre-existing relevant content. In some cases, additional content is "curated", or developed, in order to ensure the added link makes the most sense contextually in the copy. Niche edit link building is sometimes referred to as broken link building, because of the strategy to find broken links and have them replaced with links to your relevant niche content.
Niche edits or contextual links are one of the most natural and valued ways to build relevant niche backlinks for your site.
At SEO Outsourcing, we can help you develop these scalable, relevant, high-value backlinks in a safe and effective manner.
Benefits of Our Curated Niche Edits
Obtaining niche edits is are great tactic in your SEO plan. They are safe, impactful, and a relatively easy link to build (if you know what you're doing).
Contextual external links in content are among the most natural link types. Everyone is seeking to obtain links in content that others produce purely organically (with zero outreach) and that is what Google paints as the ideal picture, when they say things like "don't worry about backlinks" but keep it as a ranking factor. With this said, Google patents suggest that it puts more weight behind contextual links than links in other places on the page.
Highly relevant anchor text can make a link more valuable, there are even suggestions that irrelevant anchor text can make a link ignored by Google. At this same rate it is important bring variety to your anchor text. Even the text around your anchor text may influence the relevancy of a link, so it is important to review the context before placing a link. Our team of writers can help ensure the context is relevant to your page being linked.
There are many other factors that also point to the ability of niche edits providing a lot of link juice. While niche edits are an effective tactic they are even more effective as a part of a mixed strategy that includes other linking strategies, like guest posts, Web 2.0 links, contextual internal linking, and more. Our team can help in-house teams or agencies, through our white-label service, build a diversified linking strategy and implement at scale.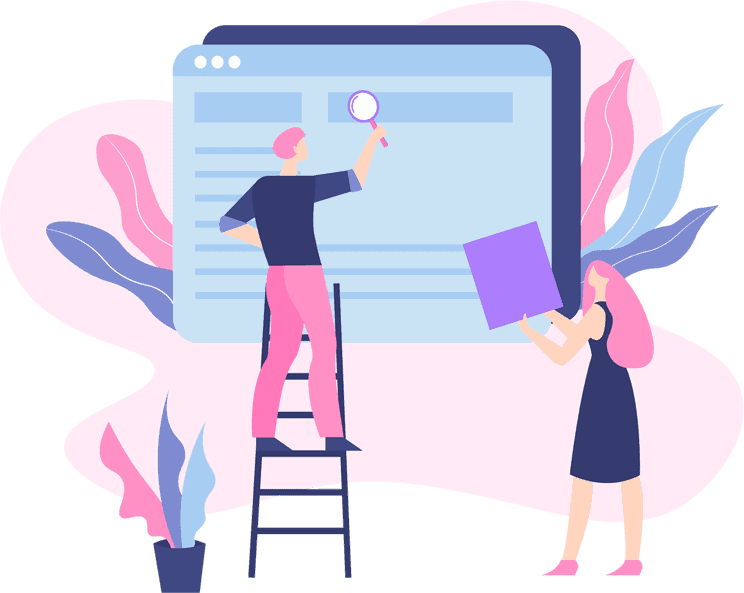 Popular Link Building Strategy
Niche edits don't involve guest posting, so they can be created without writing any content, involve little to no approval process for our clients, and can, in general, be built faster. This makes them a popular link building strategy.
With no copy writing, it is a cost-effective solution, and can allow for more links to built with less resources.
This type of link building is especially practical when guest posting or other external content posting are not feasible options for certain brands or industries.
Also, in the scenario where a small amount of content needs produced in order to make the link fit the context most appropriately, our team of writers can handle this.
Safely Acquire Niche Edits
Since niche edits are a popular strategy, many SEO providers offer it as a service. You need to work with someone you trust as there are many black hat techniques used to obtain niche edits. Our team will ensure you obtain your backlinks in a safe and effective manner.
Niche edits are a relatively safe tactic for link building. If you happened to place your link on a "bad" site, you most likely have just wasted your time and Google will not pass any link juice to your site from the link (our team will ensure your links are not going on a "bad" site). This is because Google cannot tell who placed the link in these instances, so they do not know if you built it or if someone else is trying to damage your SEO. They do not want to penalize you for someone else's actions that you cannot control. Of course, in the instance someone else built a bad link to you, it can be disavowed to help ensure Google ignores the link.
However, there are instances where you can be penalized from link building efforts. Google can penalize you are building links on sites that exist purely for the purpose creating links. Unfortunately, because of the popularity of niche edits many used very black hat and unethical techniques to build these links. They used SAPE networks (the Russian Link Network) to inject niche edits into hacked websites. It is important to remember that no link is considered a black hat link but what can make it black hat is the way you obtained it.
Our team will help you grow your backlink diversity through real trusted sites that are already ranking in Google.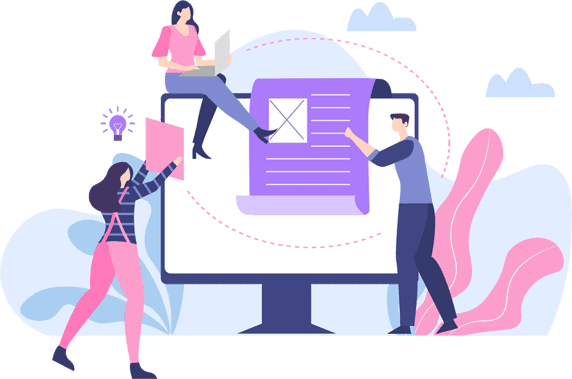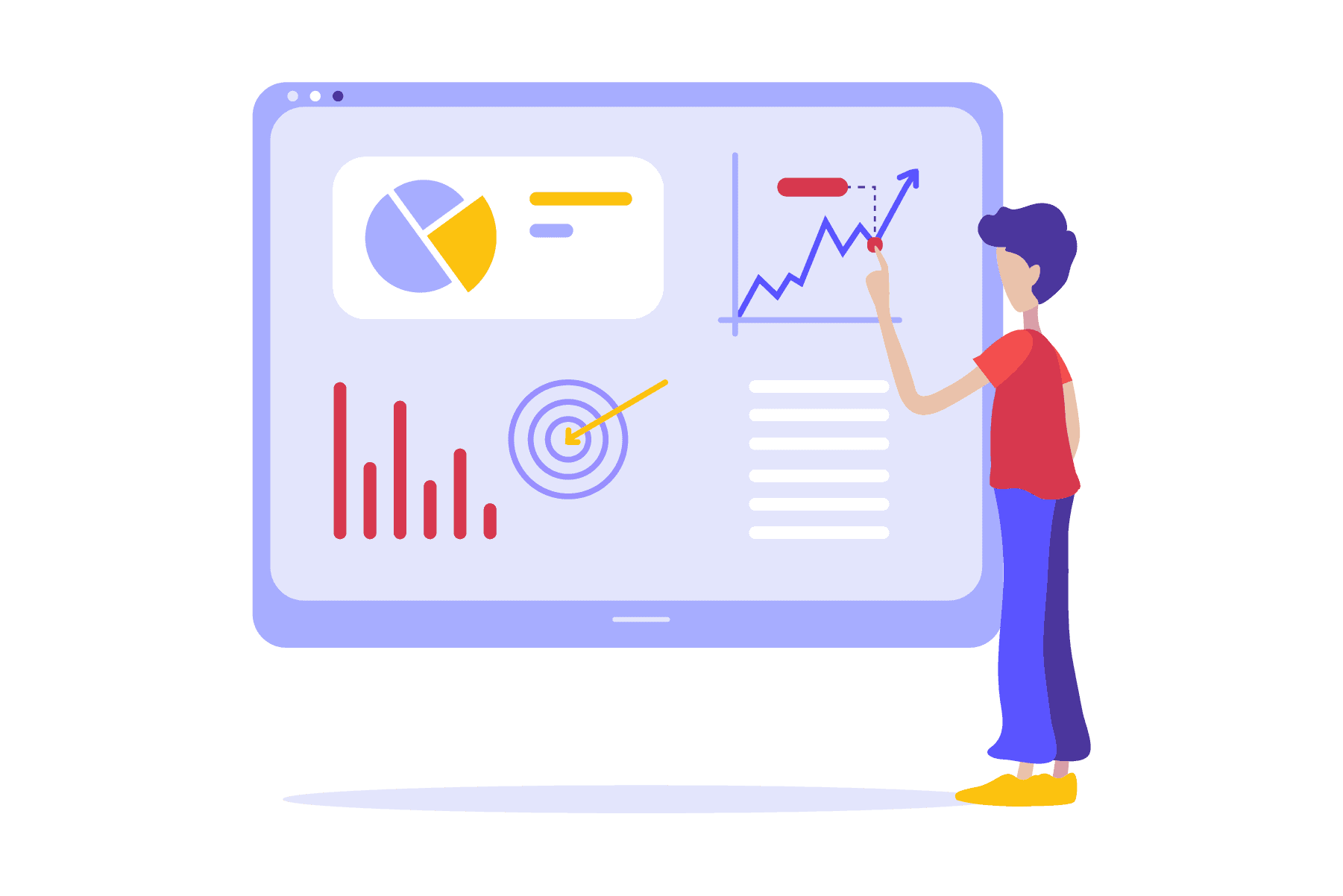 Effective Niche Edits Link Strategy
An effective niche edit strategy includes many elements, but the main one is placing those links on sites that a relevant to your brand. While for niche edits, it may not be as important as other link building tactics, we still build links on sites that carry a Domain Authority (DA) of 30+. This ensures the quality of the link you will receive. However, depending your brand's needs we can custom select the desired Domain Authority.
When evaluating sites for links we also look at how many referring domains that site has. Generally speaking the more referring domains, the higher trust score the site may have and that can provide more link juice.
It is important to maintain diversification in the types of links that you build, and part of our strategy will be to identify those sites for you. We also know that links built across different domains are more valuable than a bunch of links from one domain. The links become less valuable the more there are from one domain, no matter how high of authority or relevant that domain is for your site.
The content we will build links to are in many cases on sites that have been around for decades ranking long-standing content that is on your niche. Placing links here can yield faster results than almost any other linking strategy. Compared to guest posting where the content created has to try and earn its way up the ranks, we'll be placing links on content that is already there.
Our team does not use any black hat placement techniques like hacked site link insertion, and niche edits are manually placed.
Let's Discuss How Niche Edits Could Help Your SEO
Learn More About Link Building And SEO
Hey there! We're here to spill the beans on how AI is totally changing the game when it comes to content creation for all you
Read More »
Ladies and gentlemen, fasten your seatbelts as we take you on a thrilling ride into the future of AI content. We've witnessed the remarkable evolution
Read More »
Are you tired of sifting through endless data to analyze your content performance? Well, fret no more! We've got just the solution for you. With
Read More »