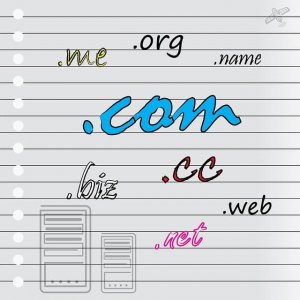 As an SEO practitioner, you need to prove that your strategies work; to yourself, and to your clients. You also need a way to illustrate SEO principles when pitching to prospects. You do this via benchmarks and metrics. Domain authority is one such measuring stick. It was invented (and recently updated) by the SEO gurus at Moz [https://moz.com/learn/seo/domain-authority and https://moz.com/blog/comprehensive-analysis-domain-authority].
Domain authority, or DA, allows marketers and site owners to quantify the value of a domain, using a score of 1-100, where 100 is the very best score. In this post we'll talk about why having access to this scoring system is helpful, and what can be done with it. In part 2 of this series, we'll talk about DA and its place vs., or among, other metrics that are used to measure digital marketing value and success. In the last blog in this set, we'll look at some of the opinions of 'unbelievers:' marketers who don't put a lot of stock in domain authority, and what alternative metrics they prefer.
What Domain Authority Is and Isn't
The first point we need to make clear is that domain authority is not of Google or by Google. It is not part of the Google algorithm; it isn't a ranking factor. It is a predictor of ranking success. Here is how Moz defines it:
"Domain Authority (DA) is a search engine ranking score developed by Moz that predicts how well a website will rank on search engine result pages (SERPs). A Domain Authority score ranges from one to 100, with higher scores corresponding to a greater ability to rank.
Domain Authority is calculated by evaluating multiple factors, including linking root domains and number of total links, into a single DA score."
Why is domain authority of use to SEO marketers? Let's say you wanted to buy a domain. You can get its DA number and compare it to other potential domain choices. Or perhaps you'd like to demonstrate the success of a link building campaign. You can refer to your site's DA score before and after the campaign, and use it within a case study or proposal.
What DA does is give you the ability to put your domains (or those you may wish to acquire) and those of your competitors, into perspective. Suppose you're working on a website in an ultra-competitive niche, like cat toys. If you are just starting out, you may wish to buy an established domain that has expired. You can discover which ones have DA scores at a threshold you feel comfortable with; say 50. Collect the domains into a spreadsheet and then feed them into a link analysis tool, such as Majestic. You'll then be able to analyze the backlinks to see what these look like. If there's not a preponderance of spam links to the domains, and the links look relevant, you can continue to consider the domains for your use.
Ways to Check Domain Authority
Moz offers a great toolset for SEO optimizers. Some people may not have a subscription, and still want to check domain authority for various sites. Fortunately, there are many free tools online that will allow you to check DA, such as the DA checker in Small SEO Tools. A simple Google query for 'domain authority checker,' yields a long list of potential tools to choose from. Another that's handy is this one from The Hoth.
Whichever tool you use, you can usually find one that will let you check DA (or page authority [PA]) for a bulk list of domains or pages. That can be handy when you want to do some link building and need to check a bunch of link prospects all at once.
What Are The Best Use Cases For DA?
We've talked about some of the ways you can use domain authority. We've collected several more for you here:
Create a benchmark of your domain authority and monitor it. Like benchmarks for keyword rankings, and measuring website traffic, you'll want to track your domain authority score over time. If you create some exceptional content and receive a number of quality links, check your domain authority to see if it has improved. It's likely that your continued work to improve your site and associated web assets will help build your website's domain authority.
If you build links to your sites, it's great to have a metric to gauge the value of link prospects. You'll want to ensure that your link portfolio is comprised of links with the highest possible domain authority. In addition to relevance, a high domain authority can indicate a site from which you may wish to obtain a link.
Track your domain authority versus that of your competitors. Everyone likes to keep tabs on competitors. You can use domain authority to help you track your campaign's effectiveness versus rival companies. While it isn't the only metric you should track, it is one that can help you gauge your ongoing domain (and page) value.
Use DA to get new business. There will always be a need to outshine the competition when it comes to prospecting for new digital marketing clients. The more specific you can be regarding how your prospect will benefit from your services, the better. When explaining domain authority, and how you will use it to improve their site's online visibility, you can win points with your prospect. Not every SEO marketer will go into depth with a potential client on the significance of domain authority. That's one of the important aspects of the utility of DA. It represents a predictive metric, and allows you to demonstrate principles of comparative SEO value. You can show the prospect how their domain(s) stack up versus competitors.You'll be able to provide proof of your work for other clients, as you show gains in DA, due to the digital marketing work you performed for them. All of this info can be worked into proposals and case studies that can help you win new business.
Keep track of the authority of individual pages. Let's say you're an HVAC company and you wrote a page on purchasing HVAC system maintenance plans. You notice that your competitor has better page authority for its page on the subject. You can then backwards engineer this, and dig into the data (link profile, page format, etc.) to see how you might improve your page.
Engine-ius Marketing Can Help Boost Your Site's Domain Authority
It takes a lot of knowledge and perseverance to boost domain authority. You can get it done in less time when you have our experts do it for you. Engine-ius Marketing offers some of the most skilled SEO marketers in the country, who know how to grow your online visibility and authority. It all starts with a quick call or email, so we can assess your needs and recommend a custom campaign for you. Get in touch with Engine-ius Marketing today and watch your domain authority soar! (800-781-3074 strategy@seooutsourcing.com)
Next Time: Learn about the new domain authority update! Moz's new update makes domain authority an even better metric, with lots of changes you'll want to know about. Check back with us soon!